Calendar:  2018 – 2019
Saturdays     9-11 a.m.     $18
RSVP by Thursday to Phylllis Hall:  407-265-7164
(phylliscath814@gmail.com)
Community Room, First Congregational Church
225 S. Interlachen Avenue, Winter Park (Entrance:  New England)
OCT. 13        UNDERSTANDING THE FLORIDA AMENDMENTS
                      Michele Levy, LWV
---
NOV. 10      AAUW — LEGAL ADVOCACY
                     Rosemary Vendena
---
DEC. 8        HOLIDAY PROGRAM
                    Gabe Preisser of Opera Orlando
---
JAN. 12, 2019     ALZHEIMER RESEARCH
                             Katherine (Kruczek) Salgado
---
FEB. 9, 2019       OUR BRANCH HISTORY
                             Rachel Simmons, Archivist, W.P. Library
---
MAR. 2, 2019    LITERARY LUNCHEON
                              11:30 a.m. – 2 p.m.
                              Interlachen Country Club        $45
      Charlene Edge:  Undertow (escape from a cult)
RSVP by Mon. February 25, to Diana Secor;
dianasecoraauw@gmail.com
---
APR. 13. 2019      CENTRAL FLORIDA HOMELESSNESS
                               Shelley Lauten, CEO
---
MAY 11, 2019   SPEAKER :  TBA
                            Installation of New Officers
---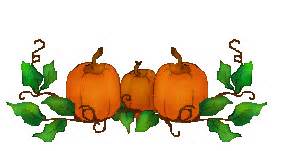 What's New in October?
Have the Florida amendments left you scratching your head?  If you vote "NO are you actually voting FOR the amendment?  If you vote "YES," are you voting AGAINST it?  Confused?  You're not alone.  Fortunately, this month Michele Levy, from the League of Women Voters, will make sense out of the apparent gibberish.
---
Martha Williamson is coordinating the formation of a new book group.  She has dubbed it a "relaxation reading group."  The lighter reads won't have you scratching your head like the woman pictured above.
---
Have you sent in an article to a newspaper that you think would interest our members?  It doesn't matter if it made it into print or not.  We will print it here!  Check out "Read All About It"–the last sub-menu under ABOUT US.